For the first time ever, a limited number of outdoor seats are available to be reserved for the lighted-boat-parade viewing.  Now you can enjoy the lighted boat parade right on the water's edge without worrying about saving a spot ahead of time or being able to view the parade of lighted boats.
Reserve a place for you and your family to enjoy the lighted boat parade.  The proceeds of ticket sales go directly to help offset the costs of the parade, fireworks and facilities required to put on the lighted-boat-parade each year.
NOTE: These seats and tickets are not the same as the Captain's After Party in the Winterfest Tent. 
These seats will be right on the water, perfect viewing for the boat parade and fireworks. 
Seats open at 5pm.  Please check weather status prior to arrival and dress accordingly.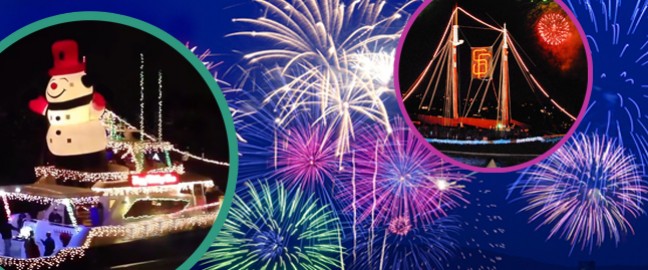 The lighted boat parade, fireworks and the entire Winterfest weekend is paid for by The Sausalito on the Waterfront Foundation with the support of other community organizations.